Project Elul 2020
Timely, yet Timeless In recent months, there has been a renewed focus on the stubborn persistence of racial injustice in America. Jewish tradition during the month of Elul offers an enduring framework for the work of heshbon nefesh, a spiritual accounting that prepares us for a return (a t'shuva) to holiness. Racial justice is timely, but the need to continually improve ourselves and our community is timeless.


Personal Reflection & Communal Action Throughout the month of Elul, Temple Beth-El will provide a guided process— with lessons, workshops, activities and resources— that individuals can choose from. During weekly "Community Come-Togethers" on Zoom, we'll explore our own personal Tshuva, and how to convert personal growth into communal action. Judaism calls us to the work of tzedek, justice, as both individuals and as a community. We look forward to exploring what that has meant for us in 5780, and what 5781 will look like.


Inclusive & Just We look forward to hearing many voices in our community sharing their personal and communal dreams for social justice action plans. At the end of this project, we hope to produce concrete plans for community action moving forward.
Questions? Email Miriam Aniel at Miriam.aniel@gmail.com.
Guilt and shame get in the way of confronting our past, which challenges our image of ourselves. Repenting gives us the necessary tools toward repairing damage. Judaism stresses that we must not accept who we are as fact. We are a work in progress; changing the past is an option for us. - Rabbi David Minkus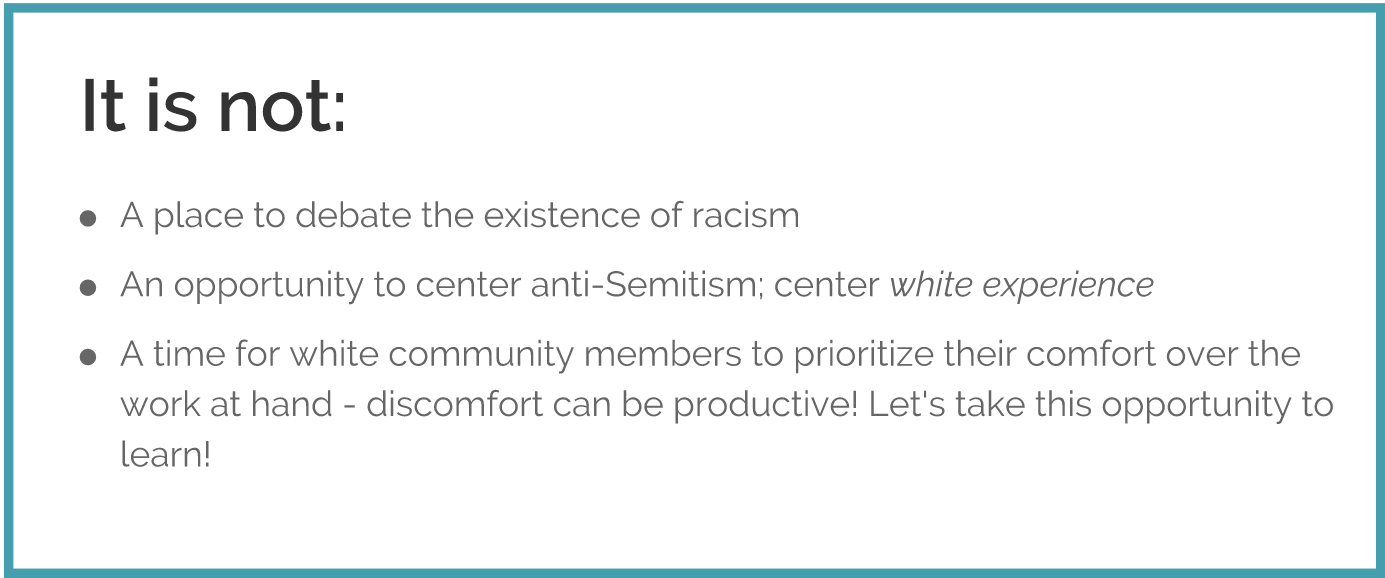 Upcoming Events
There are no upcoming events at this time.
Tue, May 11 2021
29 Iyyar 5781
Tue, May 11 2021 29 Iyyar 5781